INGREDIENTS:
Potato Chips
8 Large potatoes
Vegetable oil
Sea salt
Chicken salt
Chicken Shawarma
150ml Olive oil
6 cloves garlic
Zest & juice 2 lemons
2 tbsp tomato paste
1 tsp turmeric powder
2 tsp cracked black pepper
1 tbsp paprika
1 tbsp ground cumin
2 tsp salt
1 tsp chilli flakes
1/2 tsp ground all spice
1/4 tsp ground cinnamon
1.5kg chicken thigh fillets
Method:
Chips
Prep the Ozpig and a wok of oil for fairly high heat.
Cut your potatoes into chips.
Check your oil, you want to be close to 180°C. If your good to go, blanch the chips in small batches as to not let the temperature drop too much. Cook the chips until softened but only about half cooked. Remove chips from oil and allow to drain and cool on adsorbent paper.
Once again, if your oil is at 180°C, give the chips a second fry and cook until golden and crispy. Remove from oil, give a quick drain on paper then season with salt or chicken salt if you like.
Chicken
Between two sheet of plastic wrap, lightly bash chicken to achieve a uniform thickness.
Place all marinade ingredients into a bowl and mix until combined. Add chicken fillets and mix, ensure all the chicken is well coated. Cover in plastic wrap and let marinate in the fridge for 3 to 4 hours.
Start some charcoal and add to the Ozpig's charcoal basket.
Thread the chicken onto the rotisserie skewer trying to catch the chicken on the prongs of the forks and evenly stacking the chicken as you go to achieve a uniform shape to ensure even cooking.
Load the shawarma onto the Ozpig and start it turning. Allow to cook for around 3 hours or until the internal temperature of the chicken has reached 75°C. Try to resist picking off the exterior little charred pieces for beer snacks as it cooks, I bet you can't.
Remove the shawarma from the Ozpig, allow to rest for just a few minutes then start slicing off that delicious chicken and serve up in my favourite style with chips, cheese and your favourite sauces.
Product Specification Table
Specification

Traveller

Series 2

Big Pig

Height
(ground to top of chimney)

160cm

154.5cm

193cm

Height
(ground to cooking surface)

63.5cm

70.5cm

75.5cm

Width
(side to side)

50cm

55cm

120cm

Cooking Surface

35cm x 25cm
BBQ Plate
26cm diameter round plate &
34cm x 24cm large plate
49cm x 21cm
Removable stove top

Weight

16kg

18kg

39kg

Door Opening

26cm Diameter

26cm Diameter

41cm x 16cm

Chimney Length

3 x 350mm pieces

3 x 300mm pieces

3 x 450mm pieces

Chimney Diameter

58mm

58mm

75mm
THERE'S AN OZPIG FOR EVERYONE!
Choosing your Ozpig is just the beginning...
TIPS AND TRICKS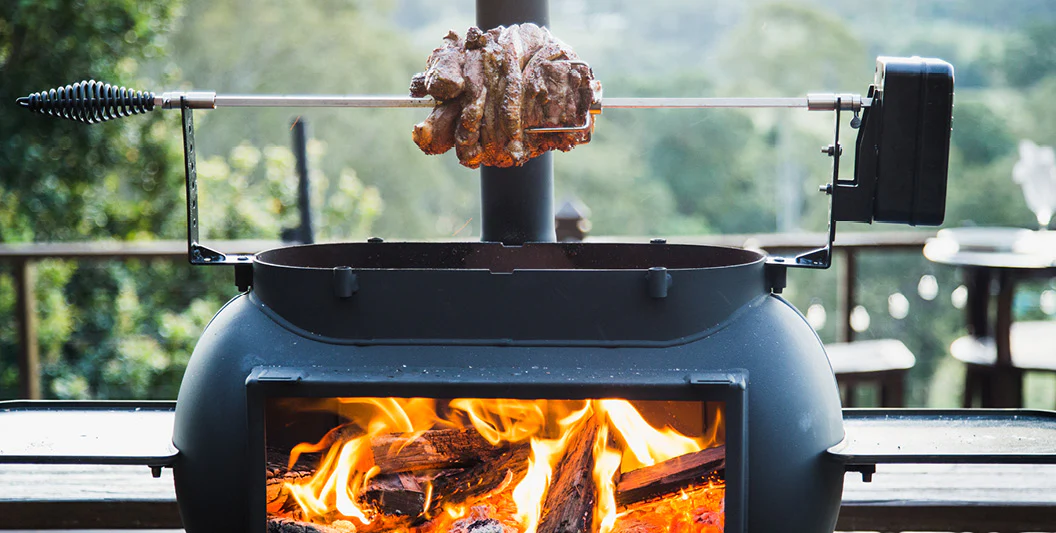 GET TO KNOW YOUR OZPIG
Ozpig stoves are tailor made for the outdoors. We created the Ozpig with a passion for the outdoors and a love for outdoor cooking and heating. With our unique open door, open top design, we have created outdoor stoves that give you flexibility in cooking while maximizing heat for your outdoor space.
OZPIG OVEN SMOKER BEGINNERS GUIDE
We're excited you're joining us on this journey and we want to provide you with expert guidance, tips and tricks. Here at the Ozpig Oven Smoker Beginners Guide, you'll find everything from temperature and time charts, to understanding different types of fuel and how they work. We're glad you're here, simply click the tiles below to get started!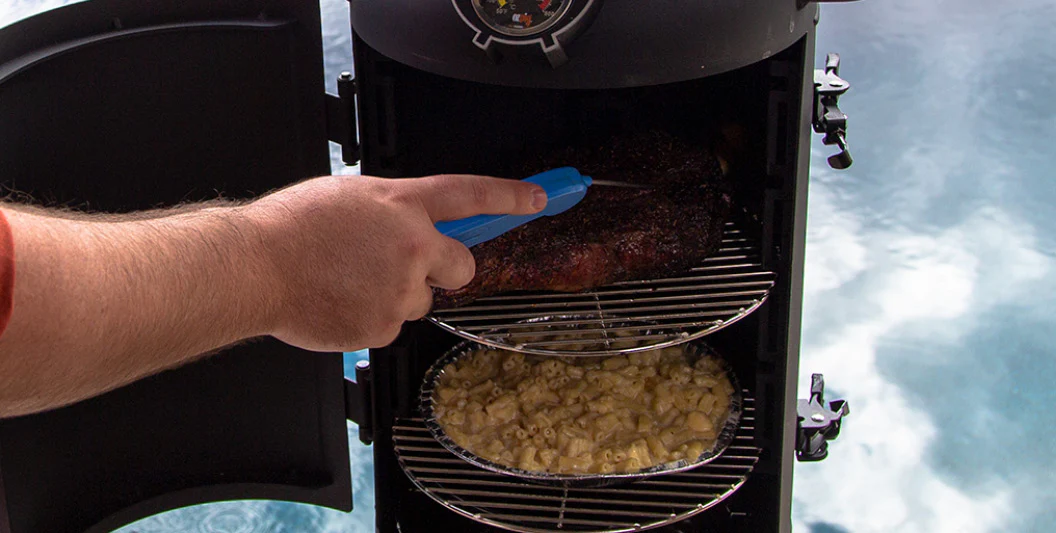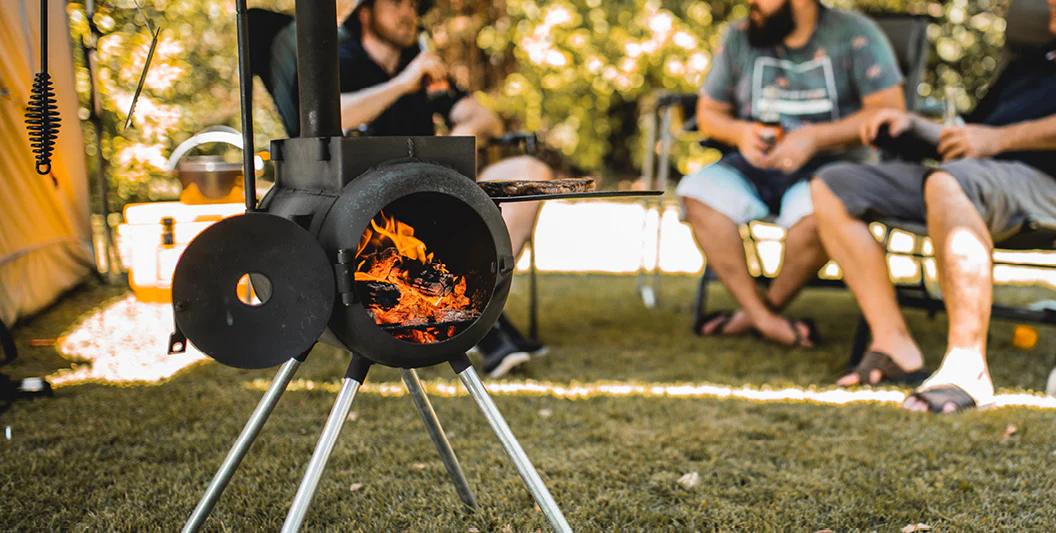 3 YEAR WARRANTY
BUILT TOUGH TO WITHSTAND AUSSIE CONDITIONSThe Ozpig is born and bred in Australia and we know just how tough the conditions can be. With this knowledge behind us we've developed a 3 year limited structural warranty to give you piece of mind when it comes to buying your Ozpig. Unlike other cheaper products on the market only offering a 1 year warranty, we stand behind our product and know with the right care, your Ozpig will last as long you. Buy with Ozpig knowing you're covered.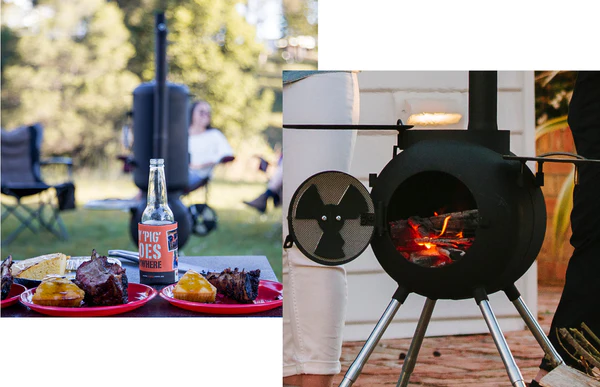 An Aussie Story
The Ozpig is a clever Aussie invention created by a family with a love of the great outdoors. Hearty appetites and a passion for travel inspired the Shepherd family to develop a unique, multipurpose cooker that offers convenience and endless cooking options.
What our customers say
Exactly what I was looking for

- I was looking for something wood-fired and portable that I could take anywhere to boil water and cook a meal on and that could also be my home BBQ. The Pig is simpler and safer than a camp fire and a great back-up at home if everything goes down. I've only done BBQs so far and I'm enjoying the added wood-smoke taste. Looking forward to cooking more sophisticated meals down the track.



Series 2 - a genuine belter!

Series 2 - a genuine belter! Loving my series 2! During my "burning in" tests it really does belt out some heat, one of the primary reasons for the purchase. Guaging heat, I've cooked a couple of hamburgers and some stove top coffee all with great success. My only suggestion is when you've finally decided to treat yourself to a piggy, super treat yourself and get as many of the accessories as you want at the same time. You'll want to use em and I guarantee you'll go back and buy them anyway. No sell, thats a fact, so go the full hog! (thats a pun) Great service, fast post and I'm genuinely looking forward to the colder weather kicking in.



Great bit of kit

We have the ozpig series 2 under a patio. Only just bought the house and the pig so we haven't got it in a specific final spot just yet. But having these extra offset and pieces helps keep smell and smoke (not that there is much using nice ironbark) definitely recommend this kit for use under a patio. Plus fast and easy postage made buying them easy as. 5 Stars



Big pig - loving it

We love our big pig . It's so beautiful to sit around having the large opening and we are loving the smoker having started making beef jerky . We had a baby pig but this one is hands down the best