The Big Pig is our tailor made woodfired cooking and heating solution designed exclusively for the home. The Big Pig is your perfect entertaining partner at home and features the largest firebox and cooking surface in the Ozpig range. With its massive front opening, dual zone cooking surfaces and huge range of accessories, the Big Pig is the only year round outdoor cooking and heating solutions you'll need. The large dual zone cooking surface lets you have two pots, pans or grill plates simultaneously running over the fire, or you can pair it with our Oven Smoker, rotisserie or chargrill attachments to unlock endless cooking possibilities! You can also slow cook dishes on the side plates, meaning you can have four things on the heat once.
Featuring the largest firebox in the Ozpig range, the Big Pig is the perfect addition to your outdoor living space. When the cooking is done, kick back with family and friends and enjoy the ambience and warmth of an open fire.
We are big on safety at Ozpig and the Big Pig features essential safety requirements such as a solid bottom, ensuring we capture all our own ash so nothing can fall out onto the ground. The folding door at the front of the Big Pig acts an ashtray and can be fully closed to contain the fire, while the spark arrestor on top of the chimney drastically reduces the chance of embers flying out and potentially starting dangerous spot fires.
The Big Pig is made from a solid 3mm steel construction, zinc plated legs, fully steel pressed shape and robot welded seams and will command the centre of attention in your outdoor entertaining area.
Check out the user manual here.
Package includes:
1 x Steel Body
1 x Stove Plate
4 x Screw in Legs
2 x Fire Grates
3 x Chimney Sections
2 x Cooking Port Plates
2 x Warming Plates
1 x Lifting Tool (Wood poker & plate lift handle)
1 x Spark Arrestor (this fits to the top of the chimney when assembled)
Specifications:
Height (ground to top of chimney): 193cm
Height (ground to cooking surface): 75.5cm
Width (side to side): 120cm
Cooking Surface: 49cm x 21cm Removable stove top
Weight: 39kg
Door Opening: 41cm x 16cm
Chimney Length: 3 x 450mm pieces
Chimney Diameter: 75mm
BONUS ITEMS! Buy Ozpig Big Pig & receive these for free!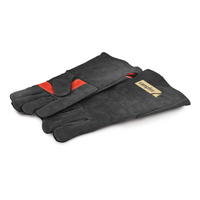 $19.99
or 4 payments of $5.00 with

Learn more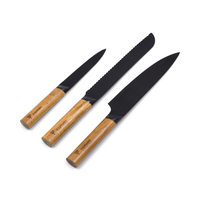 $62.99
or 4 payments of $15.75 with

Learn more
CUSTOMER REVIEWS
Great bit of kit

We have the ozpig series 2 under a patio. Only just bought the house and the pig so we haven't got it in a specific final spot just yet. But having these extra offset and pieces helps keep smell and smoke (not that there is much using nice ironbark) definitely recommend this kit for use under a patio. Plus fast and easy postage made buying them easy as. 5 Stars



What our customers say
Exactly what I was looking for

- I was looking for something wood-fired and portable that I could take anywhere to boil water and cook a meal on and that could also be my home BBQ. The Pig is simpler and safer than a camp fire and a great back-up at home if everything goes down. I've only done BBQs so far and I'm enjoying the added wood-smoke taste. Looking forward to cooking more sophisticated meals down the track.



Series 2 - a genuine belter!

Series 2 - a genuine belter! Loving my series 2! During my "burning in" tests it really does belt out some heat, one of the primary reasons for the purchase. Guaging heat, I've cooked a couple of hamburgers and some stove top coffee all with great success. My only suggestion is when you've finally decided to treat yourself to a piggy, super treat yourself and get as many of the accessories as you want at the same time. You'll want to use em and I guarantee you'll go back and buy them anyway. No sell, thats a fact, so go the full hog! (thats a pun) Great service, fast post and I'm genuinely looking forward to the colder weather kicking in.



Great bit of kit

We have the ozpig series 2 under a patio. Only just bought the house and the pig so we haven't got it in a specific final spot just yet. But having these extra offset and pieces helps keep smell and smoke (not that there is much using nice ironbark) definitely recommend this kit for use under a patio. Plus fast and easy postage made buying them easy as. 5 Stars



Big pig - loving it

We love our big pig . It's so beautiful to sit around having the large opening and we are loving the smoker having started making beef jerky . We had a baby pig but this one is hands down the best