COCONUT DAMPER
Category
Camp Oven Cooking
Author:
Brad Lumb
COCONUT DAMPER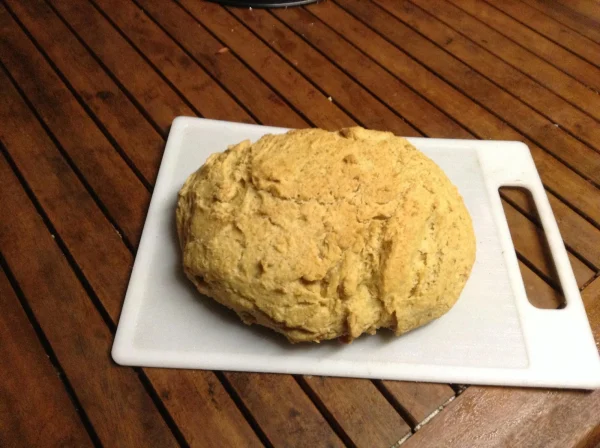 Ingredients
4 cups Self Raising flour
pinch salt
1 tablespoon butter
1 can coconut milk
1 cup coconut
Directions
Add flour, salt, coconut and butter to a bowl and run butter into flour with fingertips Add 3/4 can of coconut milk and mix together.
Keep adding milk until a dough forms that is not too wet but still slightly sticky.
Form into a ball and put into a hot camp oven on a trivet and brush top with milk.
Place camp oven on an Ozpig with lots of coals in it. Shovel some coals onto camp oven lid or use heat beads on lid.
Cook 30-40 minutes until skewer comes out clean.
What our customers say
Exactly what I was looking for

- I was looking for something wood-fired and portable that I could take anywhere to boil water and cook a meal on and that could also be my home BBQ. The Pig is simpler and safer than a camp fire and a great back-up at home if everything goes down. I've only done BBQs so far and I'm enjoying the added wood-smoke taste. Looking forward to cooking more sophisticated meals down the track.



Series 2 - a genuine belter!

Series 2 - a genuine belter! Loving my series 2! During my "burning in" tests it really does belt out some heat, one of the primary reasons for the purchase. Guaging heat, I've cooked a couple of hamburgers and some stove top coffee all with great success. My only suggestion is when you've finally decided to treat yourself to a piggy, super treat yourself and get as many of the accessories as you want at the same time. You'll want to use em and I guarantee you'll go back and buy them anyway. No sell, thats a fact, so go the full hog! (thats a pun) Great service, fast post and I'm genuinely looking forward to the colder weather kicking in.



Great bit of kit

We have the ozpig series 2 under a patio. Only just bought the house and the pig so we haven't got it in a specific final spot just yet. But having these extra offset and pieces helps keep smell and smoke (not that there is much using nice ironbark) definitely recommend this kit for use under a patio. Plus fast and easy postage made buying them easy as. 5 Stars



Big pig - loving it

We love our big pig . It's so beautiful to sit around having the large opening and we are loving the smoker having started making beef jerky . We had a baby pig but this one is hands down the best